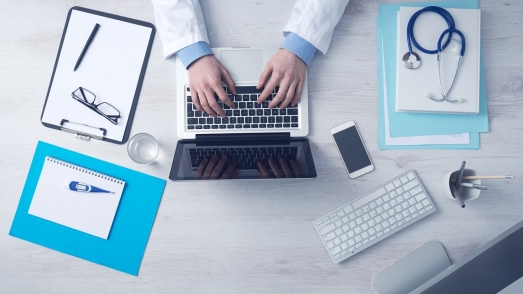 MACRA –Part 2: The Critical Success Factors
Based on information in the previous blog (MACRA – Part 1: The Realities), it is clear the "train has left the station" on the demise of fee-for-service payments for clinical services and the growth of value-based payment reforms. Although the actual full implementation of this transformational program by CMS may be delayed, physician practices, that have not already done so, must begin now to implement those changes which will make them successful.
Clearly, all physicians should want to provide for their patients the highest quality of care possible at the most affordable costs. But all providers and payers realize that we are far from reaching this goal, especially highlighted by a recent report that medical errors are now the third leading cause of death in the United States. CMS, according to Andy Slavitt, its acting administrator, believes that value-based payment reform has the greatest chance of reversing this trend. In his brief article published in the September 12, 2016 issue of Modern Healthcare, entitled "CMS to make MACRA less painful with 'pick your pace' options", he stated "the bulls-eye for us isn't what will happen in 2017; it is about what will lead to the best patient care long term".
DRIVERS of SUCCESS
The drivers of this success perhaps are best understood by looking at two aspects if the MACRA program and their subgroups:
Data Submission Methodologies
Claims Submissions
CMS Web Interface
EHR Data and Analysis
Medicare Registries
Payment Determination Criteria
Quality Metrics – 50%
Cost Metrics – 10%
Total cost/capital for all beneficiaries
Medical spending for each beneficiary
Expense for 40 specialty specific episodes
Care Management Programs - 25%
Care Improvement Metrics – 15%
The critical factors for physicians' success under MACRA include:
Comprehensive and accurate coding and claims processing
A robust EHR system that provides continuous data that can be analyzed and acted upon to improve the quality and safety, care management, proactively driving the implementation of continuous performance improvement programs
An accurate cost-accounting system
A value-based purchasing program
Effective information technology support
Although the final rules for MACRA will not be published until November of 2016, the question is not "are we sure it is going to be implemented", but rather "what do we, as providers, need to do to be successful?" Each of the success factors outlined above have a clear pathway for achievement. Each has been implemented fully and successfully in a small number of practices across the United States, estimated to be about 8% and mostly large practices that have a long history or are part of an integrated system. For the solo practitioners and small practices, even CMS agrees the journey to success will be somewhat difficult.
However, whether in small or large practices, the final critical success factor will be the degree to which the physicians understand and embrace this payment reform transformational journey. Every physician must be committed to continuously improving their clinical outcomes, controlling their costs, and improving access for their patients. With this commitment, success in a value-based payment model might be slow in coming, but it eventually will be achieved. Unfortunately, getting this support will be difficult and challenging, as it usually is with any administrative change in the healthcare industry, but especially for those that have the potential to reduce the physicians' incomes. This is the most important toxic side effect of MACRA that will be discussed in Part 3 of this blog series.